The Safety Consolidation Act (Legislative Decree 81/08 as amended) together with the State-Region Agreements, imposes on the Employer the obligation of Information, Education and Training towards female workers.
Through education and 'training, workers learn to recognize and control the hazards present in the company, manage emergencies, and use equipment and machinery in a practical and correct way.
HSEGAS – Management Environment Safety S.r.l offers a wide range of training courses, divided into several areas but above all customized according to the risk category and specifics of each company.
HSE GAS is an AiFOS member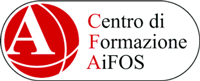 General Risks

Specific Risk

Low

Specific Risk

Medium

Specific Risk High

Risk Update

Preposto


Preposto Update

Emergency First Aid Cat. A

First Aid Update Cat. A

Emergency First Aid Cat. B/C

First Aid Update Cat. B/C

Fire Fighting Level 1

Fire Fighting Level 2

Firefighting Level 3 (including assistance with exam at Pavia Fire Department)

Fire Training Level 1

Fire Training Level 2

Fire Training Level 3

RLS 32 hours

RLS update 4 hours

RLS update 8 hours

Forklifts

Forklift upgrade
Executives
Update Executives
PES PAV
PES PAV Update
HACCP
HACCP Update.
PRIVACY
CONFINED SPACES
Confined Spaces Update
PPE 3rd category – work at height
PPE upgrade 3rd category – work at height
Overhead crane training and updating
AWP training and updating
MAPO (Assisted Movement of Hospitalized Patients).
Employer